IVAM
http://www.ivam.de/
Interessengemeinschaft zur Verbreitung von Anwendungen der
Mikrostrukturtechniken
IVAM is an international association of companies and institutes in the field of microtechnology.

IVAM is the communicative bridge between suppliers and users of microtechnology products and services. At present 165 companies and institutes from eight European countries, Korea, Japan and the United States are IVAM members.

IVAM Objectives
to bring innovations to market and create competitive advantages
via technology marketing.
to work international markets and provide worldwide networking.
to provide lobbying services for small and medium-sized enterprises
in the high-tech sector.

MANCEF
http://www.mancef.org/
MANCEF was incorporated in December 2000 as a not-for-profit organization in Florida, USA.

MANCEF Objectives
To promote the exchange of knowledge and disseminate information that can accelerate the emergence of an effective economic basis for the future development of Micro and Nano-technology based industries
To produce conferences, educational training sessions, international trade shows, seminars and internet-based electronic forums focusing on Micro and Nanotechnology, including commercial and educational opportunities utilizing such technology
To solicit proposals that will promote the commercialization of Micro, Nano and other small emergent technologies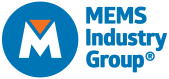 MEMS & Sensors Industry Group in U.S.A.
http://www.memsindustrygroup.org/
The MEMS & Sensors Industry Group (MSIG) is the premier trade association representing the MEMS and Microstructure industries. MSIG's goal is to:
enable the exchange of non-proprietary information among members
provide reliable industry data that furthers the development of technology
work with various groups to bring about the greater commercial development and use of MEMS and MEMS-enabled products
MIG strives to be the unifying voice of the commercial MEMS industry.

Mission Statement
MIG strives to be the unifying voice of the commercial MEMS industry. Our mission is to try to understand and to eliminate the barriers that prevent the greater commercial use of MEMS and MEMS-enabled technology.
In support of this mission, MIG provides its members with benefits and information previously unavailable to the industry. In addition to the annual Industry Report, members have access to the latest MIG-generated industry research and statistics on employment, revenue and markets. Linked together via the MIG Web site, members have instant, global visibility as thousands of unique customers, researchers, media and policymakers per month visit the site for information, industry news and trends.
Additionally, MIG provides two unique annual industry events: METRIC and the MEMS Executive Congress. These events offer the opportunity to engage with peers in the MEMS industry in meaningful dialogue about technology and business, and how to harness both to move towards wider and more successful commercialization.
National Nanotechnology Manufacturing Center (NNMC)
http://nationalnano.info/aboutus.aspx
The US National Nanotechnology Manufacturing Center (NNMC) is a non-profit organization dedicated to the development of a robust, sustainable nanomanufacturing infrastructure by leveraging existing manufacturing capabilities and supporting the creating of new capabilities when necessary. In the US, it is nationally-recognized as the valued resource for the commercialization and manufacture of nanotechnology, and development of industry standards and workplace safety procedures. The NNMC currently has a major focus in nanolithography utilizing a wide range of sophisticated developmental instruments and test hardware, including: a Nano-R2 atomic force microscope, PixDro and Dimatix industrial ink-jet printers, NanoInk NSCRIPTOR Enabling Dip Pen Nanolithography research platform, and a 2-camera, single laser, full-motion image quality measurement system.




Russian MEMS Association (RAMEMS)

http://www.mems-russia.com/
Russian MEMS Association was founded in June 2010. It is the leading organization in Russia, which specializes in microsystems only.

RAMEMS was created as a body which was aimed to support MEMS business in Russia and develop the relationship with foreign partners.
RAMEMS promotes MEMS tendency by making e-newsletters, holding MEMS Forums, which are considered to be the main industry events in Russia, developing international cooperation between MEMS research centers, manufacturers and users, commercializing our partners' technologies, creating an effective informational field aimed at revitalizing Russian companies output and development, and contributing to new jobs and and wealth .

The bridge function between foreign and Russian partners is still a core aspect of the company, and RAMEMS has continuously adapted its great experience gained from effective cooperation with MEMS-leading organizations all over the world to the needs of the domestic MEMS industry.

Now RAMEMS offers various technologies, products and trainings for all steps of MEMS-components and systems production, from market research and component modeling to making a turn-key solution.


Integrated Circuit Design Reserach & Education Center (ICDREC)
http://icdrec.edu.vn/en
ICDREC, established in 2005 in Vietnam National University - Ho Chi Minh (VNU-HCM) , is the first and only full-fledged research and development unit that has the capability of successfully designing a variety of digital/analog IC chips as well as MEMS sensors, and at the same time, to apply these chips and sensors in creating various application equipment/systems to contribute to the development of the electronics industry of Vietnam.

SHTP Labs

http://shtplabs.org/?page_id=133&lang=en
-To be recognized as a leading 8 core R&D Center in Vietnam, playing leading role in research and development in hi-tech areas.
-Products form R&D results at SHTP Labs contribute to substantial growth of Vietnamese hi-tech industries.
-SHTP Labs is a business unit under Saigon Hi-Tech Park, which was launched to serve the mission of carrying out scientific research and technological development in Vietnam.



Beijing Advanced Innovation Center for Intelligent Robots and Systems (BAICIRS)

http://baicirs.bit.edu.cn/english/
BAICIRS was founded in August 2015 among the first batch of 13 advanced innovation centers accredited by Beijing Municipal Education Commission. Focusing on the national major demands and the global research fronts in intelligent robots and systems, and with the objectives to yield solutions for a series of major and frontier scientific issues, BAICIRS endeavors to make breakthroughs in theories and technologies of locomotion, bionics, multiscale perception and manipulation, micro/nano robotics, biomechatronic fusion and interaction, and system control and integration, through comprehensive and interdisciplinary integration of molecular bionics, bionic mechanics, multiscale perception and manipulation technologies, MEMS/NEMS technologies, and multiple artificial intelligence technologies. Around 110 researchers with various background from Japan, US, Europe as well as China assemble at BAICIRS to challenge the world-class problems.