Micromachine Summit Speakers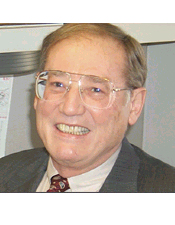 Bruce A. Kirchhoff is Distinguished Professor of Entrepreneurship and Director of the Technological Entrepreneurship Program at New Jersey Institute of Technology in Newark, NJ. His prior credentials include service as Chief Economist for the U.S. Small Business Administration, Director of the Center for Entrepreneurship and Public Policy at Fairleigh Dickinson University, and Director of Research in Babson College's Entrepreneurship Center.
Education
Dr. Kirchhoff earned his Ph.D. in Business Administration from the University of Utah where he also earned an MBA. He received a Bachelor of Science degree in chemical engineering from Case Institute of Technology.
Industry Involvement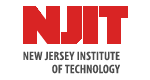 Prior to receiving his Ph.D., Dr. Kirchhoff spent seven years in sales and marketing and three years as area manager of international operations for Envirotech Corporation. He has served on the faculties of Chalmers Institute of Technology – Sweden; Jonkoping International Business School – Sweden; Fairleigh Dickinson University; Babson College, University of Nebraska at Omaha; Purdue University; and California Polytechnic University.
He has extensive consulting experience having supervised and conducted consultations with over 200 small businesses in the U. S. and Latin America. He served as an economic development consultant with U.S. AID in Peru and Guatemala and with the U.S. Peace Corps in Moldova (former USSR). He received six awards for excellence in small business consulting from the U. S. Small Business Administration. He has conducted extensive research among large and small businesses and has received international acclaim for his work on formation, growth and survival of small firms.
Drawing together his business experience with his engineering background, Dr. Kirchhoff joined with two others to found SCT, Inc. in 1984 to manufacture computer-based theft deterrence systems for retail stores. In 1979, he co-founded Pathfinder Systems, Inc., a manufacturer of guidance systems for farm tractors.
From 1991 through 1994, Dr. Kirchhoff served on the Steering Committee of the International Small Business Congress. In 1990-91, he was president of the International Council for Small Business and presided at the Council's 36th World Conference held in Vienna, Austria, June, 1991. He also served as Executive Vice President for Membership Development and Executive V. P. for Finance. From 1987 through 1989, he was Executive Director of the Boston Chapter of the Technology Executive Roundtable, a national organization of high technology entrepreneurs sponsored by Digital Equipment Corporation.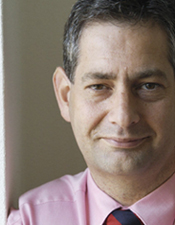 After completing his PhD in physics in Eindhoven, Frans Kampers joined DLO, which is now part of Wageningen UR, in 1989. He headed a department on instrumentation and measurement technology for several years. This department was involved in research on sensors, microelectronics and microtechnology. Among others Frans Kampers was chairman of an ISO working group that defined the international standard on RFID for animals, chaired a working group on Microsystems and Agriculture and was responsible for a DTO project Sensors for Sustainable Food Production.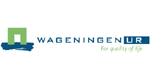 After a brief period in which he was involved in information strategy, in 2003 he was asked to investigate the possibilities of bionanotechnology in Wageningen, to define the structure in which these should take place and to develop a business plan for these activities. He soon discovered that the Wageningen expertise on food and nutrition could very well be combined with the possibilities of bionanotechnology. The result is a strong combination of an application field in which Wageningen and the Netherlands traditionally are strong and trend setting and a new technology that is generally viewed as a very strong motor for innovation.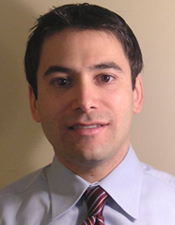 Peter Kozodoy is currently serving as an AAAS Science and Diplomacy Fellow within the US Department of State, Office of the Science and Technology Adviser to the Secretary of State.
He received his B.S. in Physics from Yale in 1994, and his Ph.D. in Electrical and Computer Engineering from U.C. Santa Barbara in 1999.
From 1996 to 2001, he worked at Nitres (now the Cree Santa Barbara Technology Center), and from 2001 to 2004 at Agility Communications -- both startup companies located in Santa Barbara.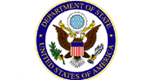 His research has covered a wide range of advanced semiconductor devices, including the development of high-power LEDs to enable solid-state lighting applications and tunable lasers for flexible telecommunications networks.
He is a member of several professional societies, has published 70 technical articles, and holds 4 patents on the design and manufacture of semiconductor devices.
Wallace H. Lopez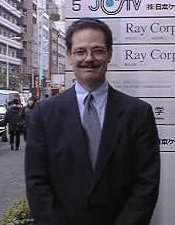 WALLACE H. LOPEZ was born in 1956 in Albuquerque, New Mexico. He attended the University of New Mexico and studied mechanical engineering.
He has held positions at General Electric Aircraft Engine Group, Motorola Communications Group, and has been the founder of several technology start-up companies.
In 1989 he was appointed as a Technology Analyst for the New Mexico Research and Development Institute, a state government department with the mission of promoting technology-based economic development, and in 1990 was promoted to Senior Technology Analyst.
In 1991, Lopez became the Associate Director of the University of New Mexico-National Science Foundation, Center for Micro-Engineered Ceramics, and in 1994 became the Center's Co-Director.
In 1993, Lopez, as the Founding Director, was responsible for organizing and implementing a new University of New Mexico US-Japan Center, which was funded as one of ten national programs by the US government.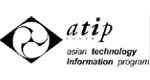 In 1995, Lopez co-founded the Asian Technology Information Program (ATIP), a US non-profit organization with offices in Japan, China, India, Korea, Taiwan, Malaysia, Singapore, Australia, and the United States.
In 1998, he founded the European Technology Information Program (ETIP), a program of ATIP with programs and activities in Europe.
Lopez has traveled extensively in Japan, Asia, and Europe. He has also been a consultant to Japanese companies and to the government of Canada in the areas of technology transfer, licensing, and acquisition.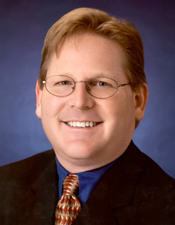 Scott is the Executive Director for MANCEF.
Career
Scott has been working with micro and nano start-ups since 1999. His business focus is on assisting companies with unique value propositions in energy, food, water, and communications applications. His business passion is in bringing international opportunity to these applications and firms. Lately, his firm, International Technology & Trade Ventures LLC, has worked on micro-nano marketing and trade issues. ITTV also continues to work with international trade opportunities in non-technology areas. Prior to 1999, he was a volunteer manager for a New Mexico non-profit and an agricultural development and AIDS awareness trainer in southern Africa.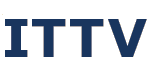 Education
Scott's early schools were along the U.S.-Mexico border and in Israel. He received a BA in German and International Studies from Austin College in Texas. He received an M.B.A. from the University of New Mexico with specializations including International Management in Latin America and Management of Technology. He has studied abroad in both Freiburg, Germany and Sao Paulo, Brazil. He also is also certified as a grantwriter through The Grantsmanship Center in California.
Ellen McDevitt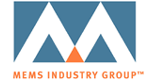 At the MEMS Industry Group (MIG), Ellen serves as Managing Director, a position she was promoted to after serving as Director of Member Services and Marketing for MIG for 16 months.
Ellen joined MIG in 2002 after working with the international MEMS industry for three years at the Hannover Industrial Fair, the largest industrial trade fair in the world which included a MEMS/MST Hall. Ellen has been instrumental in growing the membership and profile of MIG; membership in MIG has tripled and MIG is a well known participant in and supporter of international MEMS events.
Prior to her time at MIG, Ellen's experience included marketing positions at Jostens, Inc., Protective Coatings Europe, and project management at Hannover Fairs USA.
Ellen holds an undergraduate degree in German language and literature from Bates College in Lewiston, ME, and speaks fluent German. She will complete her MBA from the Katz Graduate School of Business at the University of Pittsburgh in 2005.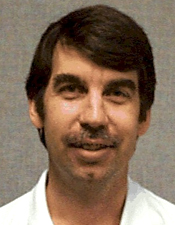 Distinguished Member of the Technical Staff, Reliability Engineering, Texas Instruments, Plano, Texas
Mike Douglass is a distinguished member of the technical staff at Texas Instruments. He has been a reliability engineer with TI since 1979 and has worked on a variety of programs ranging from defense systems to commercial navigation equipment.
In 1992, he joined the Digital Light ProcessingTM program to support reliability development of the Digital Micromirror Device (DMD) and DLPTM technology. Mike received the bachelor of science degree in electrical engineering from the University of Connecticut (1979) and an MBA from the University of Dallas (1985). He is a member of the IEEE Reliability Society.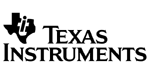 Education