Summit Hosts
Micro and Nanotechnology Commercialization Foundation (MANCEF)

The Micro and Nanotechnology Commercialization Education Foundation (MANCEF) is the world's only not-for-profit, volunteer education foundation globally reaching the people, organizations, and governments interested in commercializing miniaturization technologies.
We provide networking opportunities, industry/government partnerships, commercialization workshops/conferences/proceedings, industry roadmaps, and student scholarships at regional, national, and international levels. Via the world's first International Micro-Nano Roadmap, MANCEF's membership continues to provide the direction to firms for the commercialization of Micro and Nano scale devices, structures, and systems across all known markets.
MANCEF also sponsors events and projects providing knowledge capital to workforces, companies, and entrepreneurs building the infrastructure supporting Micro-Nano commercialization opportunities.
Please stop by our booth at any of the events sponsored by MANCEF to find out how our global membership could be linked to your commercialization and/or educational success with Micro-Nano technologies.
Find out about the many benefits of MANCEF membership now.
National Institute of Standards and Technology (NIST)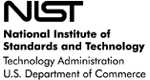 From automated teller machines and atomic clocks to mammograms and semiconductors, innumerable products and services rely in some way on technology, measurement, and standards provided by the National Institute of Standards and Technology.
Founded in 1901, NIST is a non-regulatory federal agency within the U.S. Commerce Department's Technology Administration. NIST's mission is to develop and promote measurement, standards, and technology to enhance productivity, facilitate trade, and improve the quality of life. NIST carries out its mission in four cooperative programs:
NIST has an operating budget of about $771 million and operates in Gaithersburg, Maryland, and Boulder, Colorado. NIST employs about 3,000 scientists, engineers, technicians, and support and administrative personnel. About 1,800 guest researchers complement the staff. In addition, NIST partners with 2,000 manufacturing specialists and staff at affiliated centers around the country.
Zyvex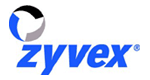 Zyvex provides nanotechnology solutions for real-world applications with a growing product portfolio comprised of tools, materials and structures.
Zyvex commercializes nanotechnology to address real-world applications by focusing on short and long-term nanotechnology applications with high-growth potential. Our short to intermediate term goal is to exploit the major improvements offered by our products and capabilities - often 10 to 10,000 times better than existing technologies.
Our products meet the needs of customers with applications ranging from R&D to high volume production. Our potential customer base includes all manufacturing and assembly industries. We target specific applications in the Aerospace/Defense, Semiconductor/Telecommunications, and Medical/HealthCare industries.
See why Zyvex has earned the reputation as the nanotechnology leader. Visit us at www.zyvex.com to take advantage of our nanotechnology solutions -- today.
Zyvex Corporation
1321 N. Plano Road
Richardson, Texas 75081
Phone: (972) 235-7881
Fax: (972) 235-7882
Email: info@zyvex.com