Summit Sponsors
Titanium
Zyvex Corp.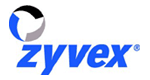 Zyvex provides nanotechnology solutions for real-world applications with a growing product portfolio comprised of tools, materials and structures.
Zyvex commercializes nanotechnology to address real-world applications by focusing on short and long-term nanotechnology applications with high-growth potential. Our short to intermediate term goal is to exploit the major improvements offered by our products and capabilities - often 10 to 10,000 times better than existing technologies.
Our products meet the needs of customers with applications ranging from R&D to high volume production. Our potential customer base includes all manufacturing and assembly industries. We target specific applications in the Aerospace/Defense, Semiconductor/Telecommunications, and Medical/HealthCare industries.
See why Zyvex has earned the reputation as the nanotechnology leader. Visit us at www.zyvex.com to take advantage of our nanotechnology solutions -- today.
Zyvex Corporation
1321 N. Plano Road
Richardson, Texas 75081
Phone: (972) 235-7881
Fax: (972) 235-7882
Email: info@zyvex.com
Platinum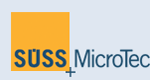 Süss Microtec is a world leading supplier of precision technology providing innovative solutions for markets including Advanced Packaging, MEMS, Nanotechnology, Compound Semiconductor, Silicon-On-Insulator, and 3D Interconnect. SUSS MicroTec manufactures a complete line of photoresist and dielectric coat/bake/develop systems, microlithography exposure systems, wafer and device bonders, probers, photomasks, cleaners and etchers.
Gold
MESA+ Institute for Nanotechnology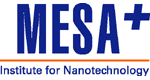 MESA+ Institute for Nanotechnology is the largest research institute of the University of Twente. The institute trains graduate and PhD students and conducts research in the fields of nanotechnology, microsystems, materials science and microelectronics.
Unique to MESA+ is its multidisciplinary composition. A total of 19 research groups of the faculties of Electrical Engineering, Mathematics and Computer Science (EEMCS) and Science and Technology (S&T) participate in MESA+.
National Institute of Standards and Technology (NIST)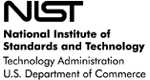 From automated teller machines and atomic clocks to mammograms and semiconductors, innumerable products and services rely in some way on technology, measurement, and standards provided by the National Institute of Standards and Technology.
Founded in 1901, NIST is a non-regulatory federal agency within the U.S. Commerce Department's Technology Administration. NIST's mission is to develop and promote measurement, standards, and technology to enhance productivity, facilitate trade, and improve the quality of life. NIST carries out its mission in four cooperative programs:
NIST has an operating budget of about $771 million and operates in Gaithersburg, Maryland, and Boulder, Colorado. NIST employs about 3,000 scientists, engineers, technicians, and support and administrative personnel. About 1,800 guest researchers complement the staff. In addition, NIST partners with 2,000 manufacturing specialists and staff at affiliated centers around the country.
University of Texas at Arlington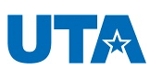 Microsystems Research at UTA
Dr. Harry Stephanou, Professor and Director
The Automation & Robotics Research Institute (ARRI) at The University of Texas at Arlington is an interdisciplinary unit of the College of Engineering, focused on industrially relevant research. A major concentration area is in microsystems technology, with emphasis on packaging, assembly and testing. Sample topics include:
Robotic manipulation at the micro and nano scales
Precision assembly of heterogeneous optical microsystems
Modular packaging platforms
Wafer level packaging for microfluidics
Hermetic sealing and MEMS reliability
Distributed microsensor networks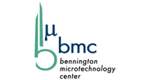 Through a strategic partnership with the Bennington Microtechnology Center (a Vermont based not-for-profit Company), ARRI can provide government and corporate clients with a full spectrum of services ranging from basic research to low volume production.
Silver
New Mexico Economic Development Department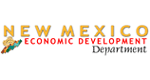 The New Mexico Economic Development Department facilitates business opportunities and growth throughout the state. We provide a wide range of services for New Mexico businesses and communities as well as information for corporations considering a relocation or expansion into our state.
The Office of Science & Technology is charged with promoting and advancing
the technology infrastructure in New Mexico, to create better, higher paying
opportunities for New Mexicans. A division of the Economic Development
Department, the Office has focused on three growth areas - micro and
nano-technology, biomedicine and biotech, and hydrogen fuel cell technology.
Special Contributors
CMC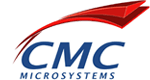 CMC provides university researchers and students with the best available tools for the design, manufacture and test of microchips to enable leading-edge research in Canadian universities and high-quality training of future employees in industry.
Samlab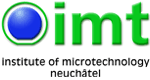 The Sensors, Actuators and Microsystems Laboratory (SAMLAB) is part of the Institute of Microtechnology of the University of Neuchâtel.
University of New Mexico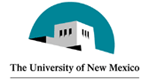 Anderson School of Management at the University of New Mexico sponsors The Technology Management Center. The Technology Management Center contributes to the job and wealth creation efforts in New Mexico.